Hi all,
There will be a new output board available with I2S interface via HDMI connectors. There are 4 HDMI connectors in total to allow for 8-channel I2S output. The HDMI connector follows the
PS Audio/Sonore pinout
, which is the most common one. The board is ready for production and it should be available by mid November. If you are interested, please message us to reserve a board from the first production batch.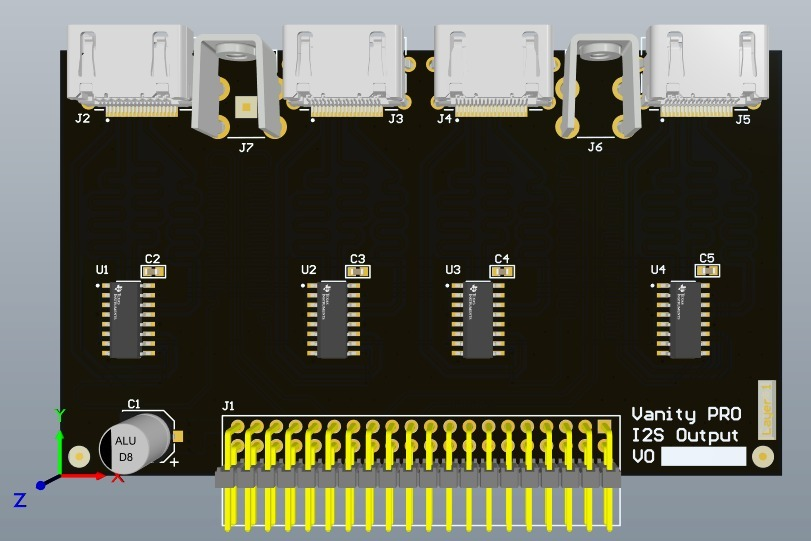 All traces are carefully length matched


Best Regards,
Pavel